Michael Morwood engagements
2019

Possibly in the USA-Canada mid April to end of June.

The program with Maria is: Re-Envisioning the Second Half of Life.

This program is an invitation to people in the second half of life to explore the source of their faith in the context of their lived experience. Its focus is the link between inner wisdom and a contemporary spirituality. The program is based on the conviction that people can move from merely age-ing to sage-ing by consciously choosing how they want to live their later years. 

Maria has qualifications in education, theology and gerontology. She is a Sage-ing Circle Facilitator and a member of Sage-ing International. Michael is the author of nine books on spirituality and the need to re-shape Christian imagination and thinking. 

Groups in the USA, Canada, the UK, Ireland or Europe interested in Michael's plans for speaking there, contact Michael via email.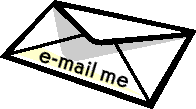 ClicTheology in a contemporary worldviewk here to add text.