Michael Morwood

Theology in a contemporary worldviewck here to add text.

Tomorrow's Catholic banned by George Pell

The Congregation for the Doctrine of the Faith condemns God Is Near

 here to add text.

Australia. Use this link:

Credit card payment in US dollars

Books available:

Prayers For Progressive Christians

In Memory of Jesus

It's Timehere to add text.

Children Praying a New Story

PChil

Introducing Michael and his programs: 


Double click here to add text.

Book orders for USA are no longer available from this website.

Order from Amazon.com or bookstores.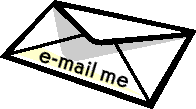 Australia:

Use this link, then download Order Form to order and pay for books by cheque in Australian dollars.

Usecli h